19 May 2023
Madrid, May 19, 2023 – Fractus hosted a dynamic colloquium in Madrid yesterday, shedding light on the monetization of technology as a business model. Rubén Bonet, Chairman and CEO of Fractus, and Jaime García Cantero, director of Retina, engaged in insightful discussions about the company's trajectory, overcoming challenges, and exploring diverse forms of financing.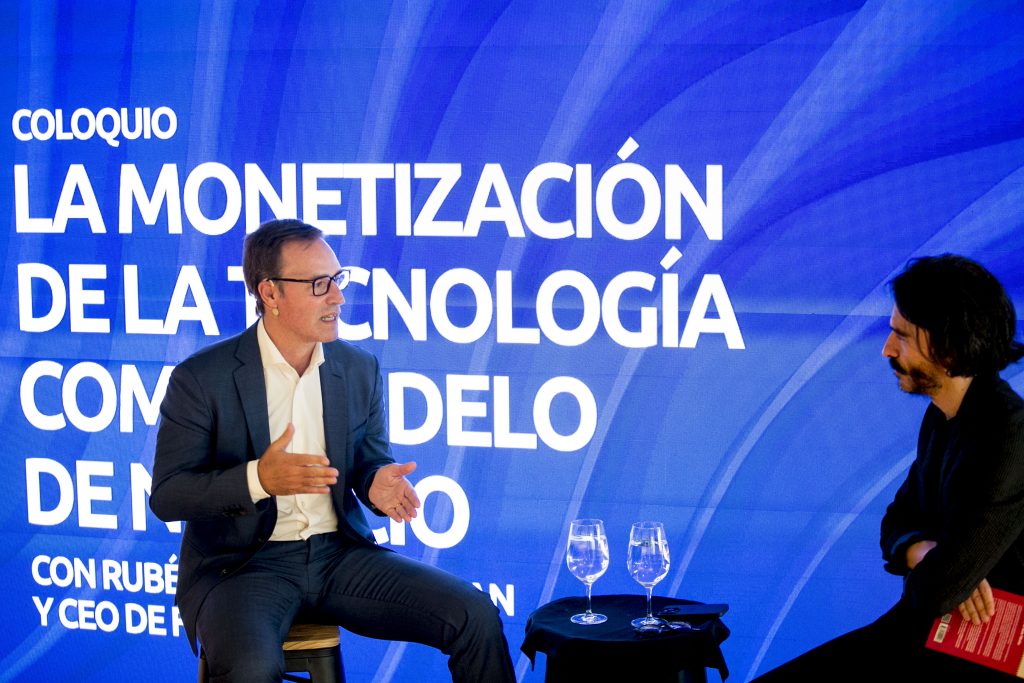 Among the distinguished attendees was José Bayon Lopez, general manager of ENISA, who warmly welcomed the participants to the symposium.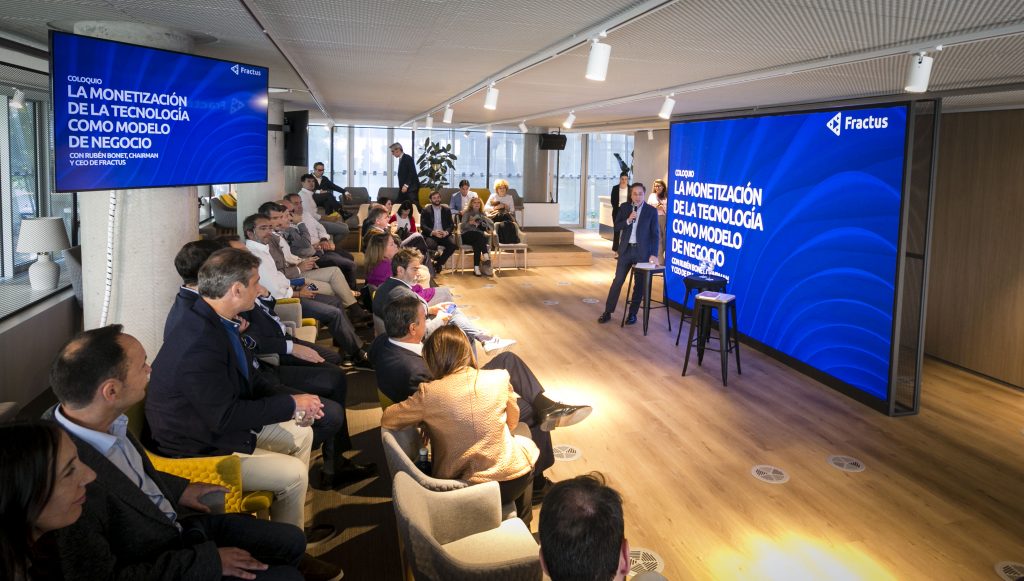 Throughout the meeting, Rubén Bonet and Jaime García Cantero shared valuable perspectives on technology monetization and its various financing strategies. Particularly, Bonet presented innovative approaches to generating sustainable revenue for technology-based companies by leveraging patent protection.
The event proved to be an inspiring opportunity for attendees to glean wisdom from inspiring leaders and forge connections with fellow professionals passionate about technology. As the host, Fractus underscored its unwavering commitment to fostering innovation and advancing technology development.
Stay up-to-date with all news related to Fractus and technology monetization by following the company on LinkedIn.
About Fractus:
Fractus is an early pioneer in developing antenna technology for smartphones, tablets and other wireless Internet of Things devices and holds an intellectual property rights portfolio of more than 40 inventions protected through over 120 patents and patent applications in the United States, Europe and Asia. Among the numerous awards and honors the company has received for its innovative work, Fractus was named a 2005 Davos World Economic Forum Technology Pioneer and one of Red Herring's top innovative companies for 2006. It also won the 2004 Frost & Sullivan Award for technological innovation and the 2010 National Communication Award of the Catalan Government in the telecommunications category. A team of Fractus inventors was finalist for the EPO European Inventor Award 2014. On November 2015, Fractus was awarded Academiae Dilecta by the Spanish Royal Engineering Academy and on April 2017 received the "European Inspiring Company Award" by the London Stock Exchange and the Elite Group.