13 Nov 2019
Brussels, November 12, 2019 – Today Fractus participated in an event called "Intellectual Property Rights in International Trade" at the European Parliament. It was organized by IP Europe and the U.S. Chamber of Commerce's Global Innovation Policy Center, and hosted by MEP Ivan Štefanec, Rapporteur for International Procurement Instrument in the Committee for Internal Market.
The goal of the event was to raise visibility on the importance of protecting intellectual property rights in the context of international trade, including against the backdrop of the forthcoming EU's International Procurement Instrument.
"European companies, especially SMEs, need more effective ways of protecting their IP rights internationally and a global playing field. EU policy makers and the new European Commission should adopt IP protection in Europe and in third countries as a political priority", said Mr. Ruben Bonet, Fractus President and CEO.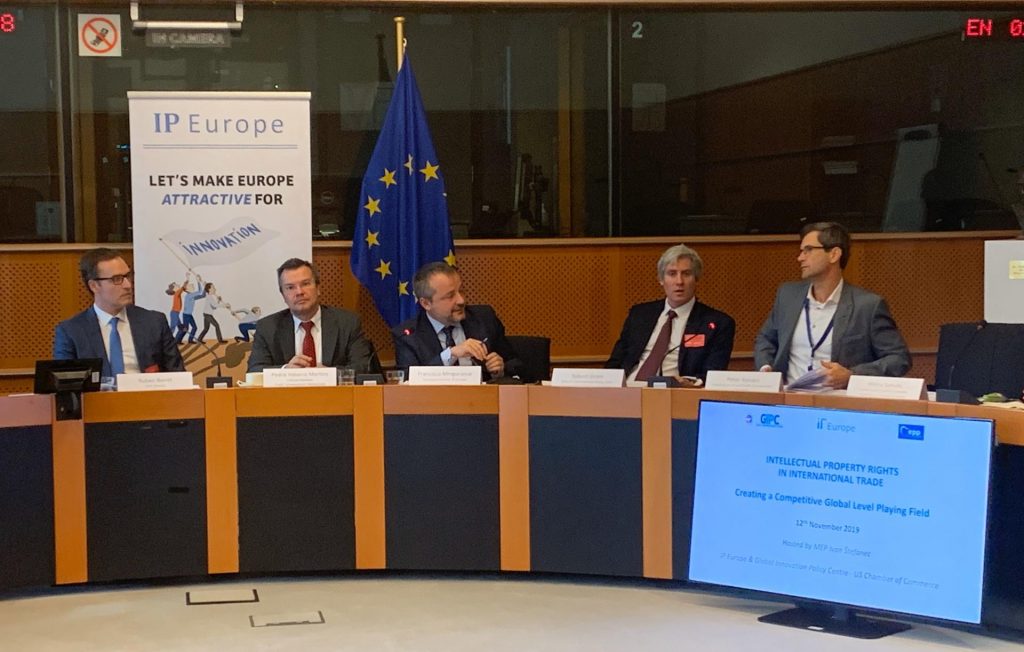 About IP Europe
IP Europe is a coalition of research and development-intensive organizations headquartered in Europe whose inventions are protected by intellectual property rights. From global technology leaders and research institutes to innovative SMEs which rely on their patent portfolios to grow, IP Europe gives a voice to organizations that recognize the value of IP in fostering innovation, growth and jobs.
About Fractus
Fractus is an early pioneer in the development of internal antennas for smartphones, tablets and wireless internet of things devices. The company holds an intellectual property rights portfolio of more than 40 inventions protected through over 120 patents and patent applications in the United States, Europe and Asia. Among the numerous awards the company has received for its innovative work, Fractus was named 2005 Davos World Economic Forum Technology Pioneer and has been recognized by the European Patent Office for its award-winning inventions. The company has a proven track record in innovation and licensing its award-winning geometry-based antenna technology to wireless device manufacturers in the USA, Europe and Asia.